Prime Minister Nguyen Tan Dung on Nov 13 set new rules for running and setting up of private universities, which allow all private universities under the Ministry of Education and Training to comply only with the People's Committee of its locality.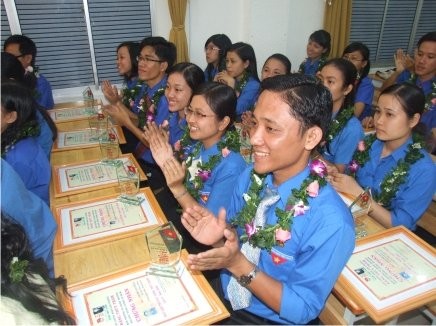 Students of Hung Vuong university in Ho Chi Minh City (Photo: file data)
This decision will take effect from December 26.
The new regulations dictate that private university principals and vice principals must meet the requirements of the education law and must not be State employees or over the age of 70.
The amended law also dictates that to set up a private university, at least three organizations or individuals must contribute a maximum of 51 per cent towards the total cost.
Provincial people's committees have been assigned the task of authorizing the appointment of private-university principals and board chairmen.