While a tuition fee hike is expected to kick in at public universities only in the second semester of this school year, private schools have already put up their fees.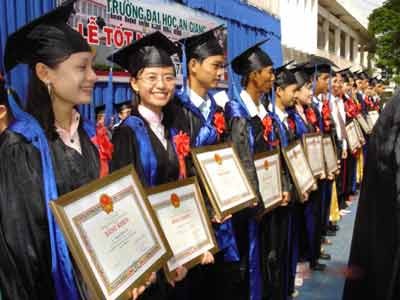 The government should pay attention to disadvantaged students with new tuition fee project
Private schools justified the action by saying they don't receive support from the government.
Since 1998 students studying four-year courses at public universities have been paying VND1,800,000 per year, and those doing three-year courses in colleges pay VND1,500,000.
Deputy PM and Minister of Education and Training Nguyen Thien Nhan said a new fee regime has been submitted to the Politburo for a final decision.
The government estimates that training a university student costs around VND8,100,000 and a college student VND6,800,000.
The proposed hike in fees to enable an improvement in the education quality has received public support but the government should take care of poor students who cannot afford the high fees and may quit school.
The government has promised to offer more scholarships and provide disadvantaged students money from the fund to aid students.
Meanwhile, the cash-strapped schools scramble to raise funds from whatever sources they can.