The campaign is divided into two phases. The first phase starts from now and will last till June 27 with the participation of more than 8,000 students. Volunteers will help candidates at 12 exam venues during the 2018 national high school exam which is scheduled to take place from June 25 to 27. They also will help police maintain traffic order in an aim to limit congestion on the streets.
Over 12,000 volunteers will participate in the second phase which will begin from August 1. In the 2-day long program, they will give supporting activities candidates and their family members at exam venues for university and college entrance exam, such as receiving candidates at bus stations, providing cheap and free accommodation, guiding the travel, providing information on the exams and procedures.
The HCMC Student Support Center calls on sponsors to offer candidates who earn high scores on college and university entrance exams, said Vice director of the center Le Xuan Dung.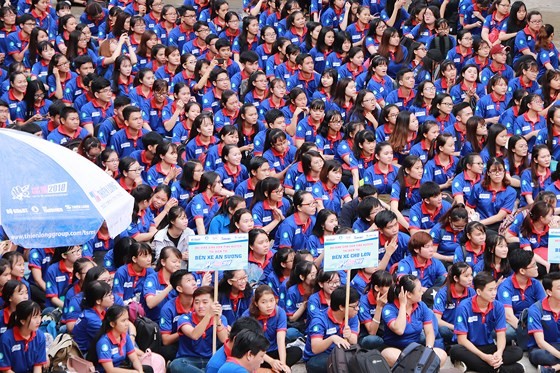 More than 20,000 students participate in the campaign.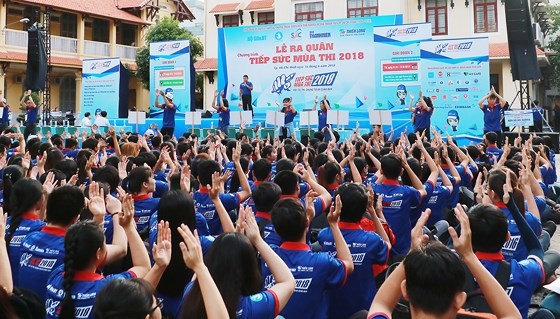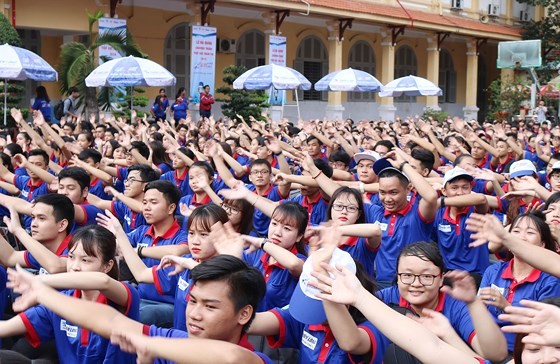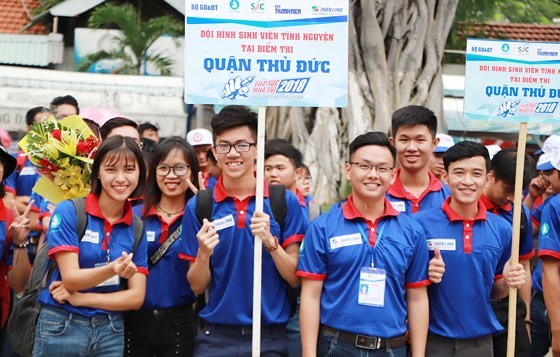 Team of volunteers at exam venues in Thu Duc district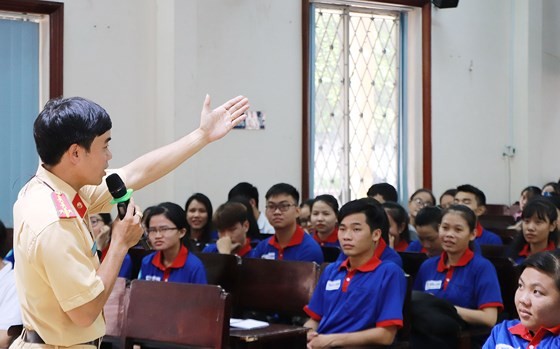 A traffic police officer gives a basic traffic control course to volunteers.