Following a Sai Gon Giai Phong series of reports about the woeful quality of Ph.D. accreditation programs in Vietnam, readers, experts and scientists have expressed strong support for improving the country's doctoral training.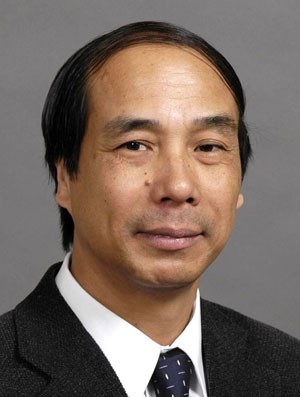 Phofessor Ho Tu Bao
If Vietnam hopes to turn out top-level science research and further its development as a nation, the quality of its Ph.D. candidates and their education must be enhanced, experts have said.
Professor Ho Tu Bao from the Institute of Information Technology, Vietnam Academy of Science and Technology, said he was strongly in favor of a proposed Ministry of Education and Training (MoET) regulation that all doctoral hopefuls must have at least one article published in an internationally recognized academic journal.
Alternatively, according to the MoET draft regulation, students would be required to have presented research at least once at a scientific conference and have one article published in a domestic scientific publication before being granted a Ph.D.

Many leading scientists also back the proposal, as having an article published in a well-respected journal is seen as having achieved a high degree of excellence and recognition.
Despite the nation's large number of Ph.D. holders, Vietnamese scientists and researchers have had just 3,236 articles published in international science journals over the past decade, according to a survey.
The low number of published articles also suggests that Vietnamese scientists are not well versed in writing academic articles and that the quality of research being performed does not measure up to international standards.
In addition, international science conventions include the good, the bad and the ugly. Some of the conferences are in fact relevant and present new, innovative ideas from researchers. Others, however, are less than prestigious affairs with a large degree of shoddily conducted and presented research. Some conventions only require that attendees pay a fee to present their work, regardless of its scientific value.
To achieve a high quality of doctoral-level training, Prof. Bao said that education goals need to be improved and clarified. For instance, Ph.D. candidates should be carefully selected and only those who demonstrate a high level of motivation and academic ability should be admitted to programs.
Students then need the best resources possible, including supervisors who are experts in their fields, to achieve success on an international level.
To improve the objectivity and standards employed by judging panels when students defend their theses, the students' work should be published online with the panel's assessment, said Prof. Bao.
In this way, the process becomes more transparent and the public can judge for itself whether students are deserving of the Ph.D. credential. Most importantly, said Prof. Bao, a strict set of standards, like the ones proposed by MoET, needs to be followed.
Experts say Vietnam should learn from the example set by China. In the most populous nation, most universities have recently implemented a requirement that doctoral students in the fields of natural sciences and hi-technology must have two articles published in academic journals or present research at science conventions listed in the Science Citation Index (SCI) or Engineering Index (EI).
A Chinese university lecturer said his country has thousands of science publications but only a few hundred of them are listed in the SCI or EI. Anyone who wishes to undertake a doctoral degree must act in accordance with the regulations, he added.
Vietnam needs to reevaluate its quantity over quality policy when it comes to turning out Ph.D. students, experts say, because the end result is that future generations will be trained by unqualified superiors and the country will never achieve real success.
Related article:
Dispute breaks out during student's thesis defense
Vietnam's Ph.D. Programs fundamentally flawed: experts
Unrealistic targets hurting Vietnam's education quality