Professionals and students can get to know about the latest IT technologies and trends at "Barcamp," an educational event hosted by RMIT University December 13.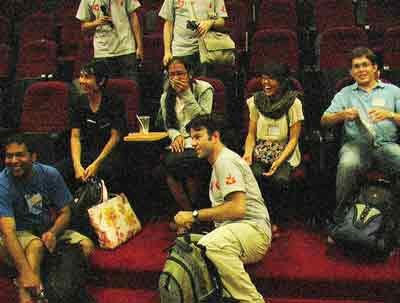 Attendees at the first Barcamp in Vietnam in 2008
The free technical seminar will cover a broad range of topics like programming, web design, technology use, education and entrepreneurship, with all content generated by seminar participants themselves.
Each attendee will lead a discussion, give or assist with a demonstration, or contribute in some other way to support the event. There will not be any audience, only participants.
The event will be in both Vietnamese and English and there will be volunteers to help delegates make their presentation in another language.
Attendance is free.
RMIT held the first Barcamp in Vietnam in November 2008.
The event has been held in more than 350 cities around the world since it debuted in California, the US, in 2005.
More information is available at
www.barcampsaigon.org