The construction progress of local schools has been too slow and thus local authorities need to speed it up with the help of relevant agencies, Ms. Nguyen Thi Thu Ha, Vice Chairperson of the Ho Chi Minh City People's Committee said at a meeting concerning the problem in the first six months of this year.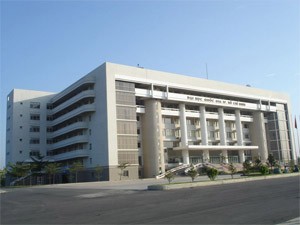 The Ho Chi Minh City National University

Also, the Department of Education and Training and the Department of Planning and Investment have been requested to present a complete report on the matter to the HCMC People's Committee at the upcoming meeting in August.

Moreover, these two departments must find out the main reasons leading to the tardiness in construction work and provide effective measures to improve the situation.

The Department of Education and Training will be in charge of helping the city People's Committee to supervise the construction and providing the People's Committee with weekly reports on the construction progress.