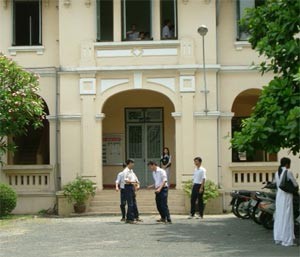 Students outside Le Hong Phong High School. (Photo: Hoang Uy) 
The Singaporean Business Community in Ho Chi Minh City announced that it will grant 150 scholarships to students at State-run high schools and universities in South Viet Nam this year.
The student grants will cover three-years' tuition in high school and full university tuition. Applicants must be excellent students with difficult economic backgrounds.
The deadline for application is September 30 and all applications should be sent to:
The Department of Educational Fund, Singaporean Business Community, 203 Me Linh Point, No.2 Ngo Duc Ke Street, District 1, Ho Chi Minh City.