A sport festival for disabled students was yesterday held by the Ho Chi Minh City Department of Education and Training yesterday.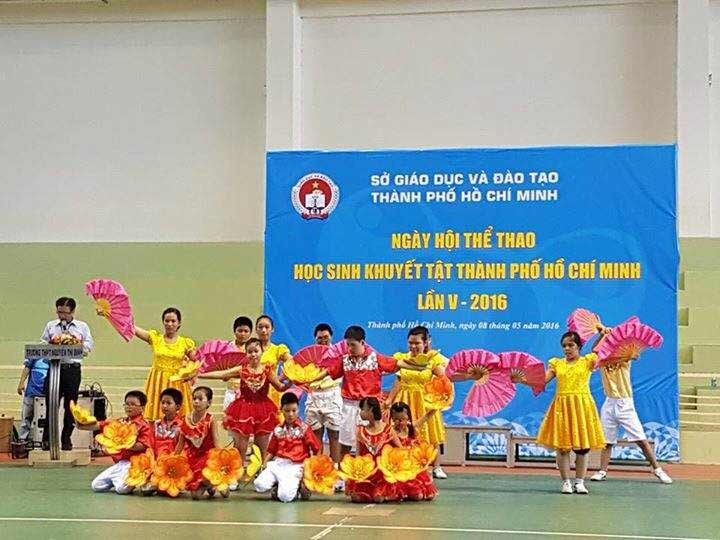 Students give musical performance at the festival (Photo: SGGP)
The festival attracted the participation of 750 students under 16 years old from 21 schools. Students competed in table-tennis, five track and field, and tug-of-war.
Students also partook in team games including jigsaw with pieces and boat race in land as well as folk games namely pottery making, making bamboo butterflies and to he – a traditional children toy made from glutinous rice powder in form of edible figurine such as animals, flowers or characters in folk stories.

The department organizes the annual festival to offer disabled students a playground to help them integrate into the community and have chance to play like their normal peers, encourage them to overcome difficulties in life. Moreover, through the festival talents can be discovered and receive training further.