The English blog contest "My eSpace" is for Vietnamese students aged 16 to 22, according to organizer Australian Education International.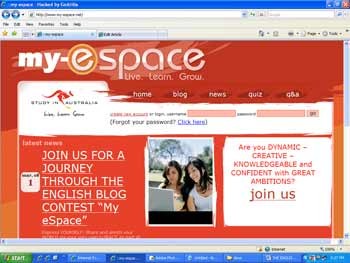 Participants can register at the website for the contest 
Participants can register at www.my-espace.net for the three-month contest starting on March 1. Blogs must be composed in English only and are judged on the basis of language clarity and accuracy.  Submissions should be between 400 to 500 words.

Contestants will submit a maximum one entry per week. The first prize is VND 10 million, second prize is VND 7 million, and third prize of VND 5 million. The top-five blogs will get VND 2 million each.