The Ho Chi Minh City Department of Education and Training (DoET) has fired teacher Vo Hai Binh after he forced a student to perform physical exercise as a form of punishment.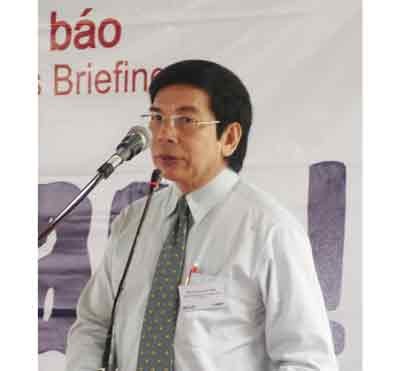 DoET Director Huynh Cong Minh said teacher Vo Hai Binh had breached ethical standards and school regulations by forcing a student to perform exercise as a punishment ( Photo: Ngoc Anh)
The department accepted a recommendation December 15 from Le Quy Don high school's discipline council that Binh be sacked for improper conduct towards 11th grader Le Anh Tuan.
The student was hospitalized for injuries he reportedly suffered after Binh ordered him to cross his arms, hold his ears and quickly bend up and down 100 times.
DoET's Director Huynh Cong Minh said the teacher had breached ethical standards and school regulations. Le Quy Don officials say they had previously warned Binh to improve his conduct several times, but he failed to comply.
However, members of the public wondered how the exercise performed by the student could have been so severe as to lead to his hospitalization. Mr. Minh responded by saying that teachers were ultimately responsible for what happened in their class.
A skilled teacher will not have to resort to enforcing physical punishment to change a student's behavior, he said.
Mr. Minh also pointed out that Le Quy Don high school has just 30 students per class (instead of 50-60 students like other schools) and teachers here have more resources. Thus, it is unreasonable for teachers to become so upset that they feel physical punishment is the only option, said Mr. Minh.
Related article:
Public concern mounts over improper teacher conduct