The Ministry of Education and Training, the National Traffic Safety Committee and Toyota Company officially announced the program " Toyota and I learn traffic safety in academic year 2016-2017" and drawing competition themed "Dream car".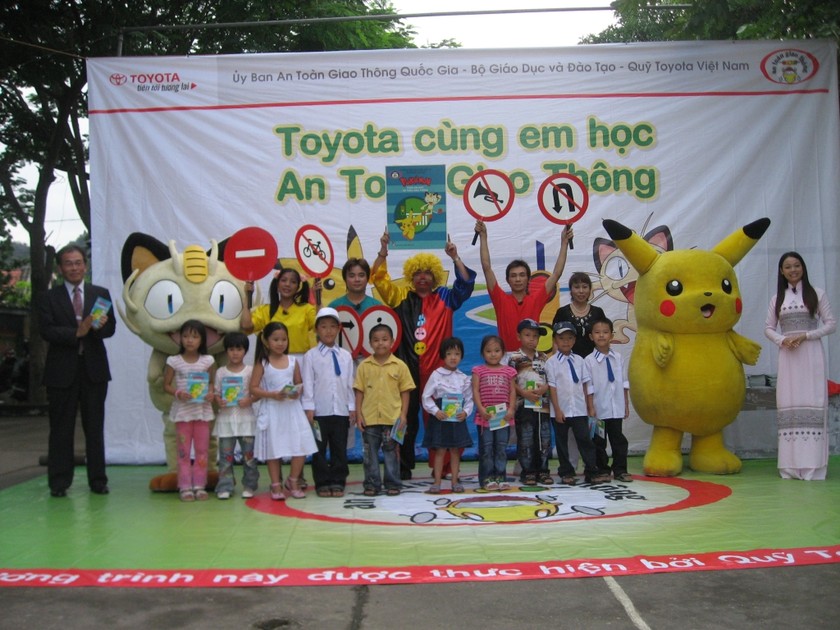 (Photo:from Toyota's website)
With the goal of raising traffic awareness and knowledge of elementary pupils across the country, the traffic safety program will have two meetings to exchange knowledge of traffic safety in provinces and across the country, focusing on skills in driving, drawing in teams on traffic safety, poetry writing and performing a lesson model on the theme. Participants should employ new methods of teaching with exciting and useful teaching materials, thus making traffic safety lesson more interesting, catchy and easy to understand for students.
Additionally, this year, real traffic situations will be added into the program to make students employ their knowledge in real situations.
Also within the framework of the "Toyota and I learn traffic" program, the 4th drawing contest "Dream car" for pupils under 15 will be the program's companion. It aims to inspire students' imagination and creativeness.
This year is the sixth year the contest has been held in Vietnam and the eleventh year held in the world.