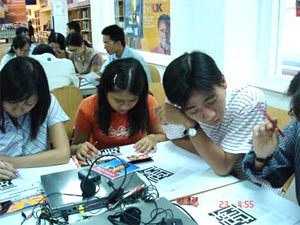 Students search information on UK education at the Information Center of the British Council
The British Council will hold "United Kingdom Culture and Education Month" in Viet Nam in October.
Beside educational exhibitions and meetings, the week will include screening of British movies and a hiphop music concert performed by UK artists.
 
During the month, the British Council will send out global messages about UK education, and present books and equipment to high schools.