Educational institutes in Vietnam have launched many attractive scholarship schemes for students who have achieved high scores in the entrance examination, to attract more of them to enroll for further studies in their universities and colleges.
Leading among them is Nguyen Tat Thanh University that has allocated more than VND5 billion (US$240,000) for various scholarship schemes. Students enrolling for a four year program will have a chance to receive a scholarship.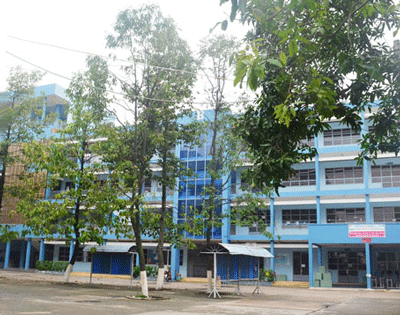 Lac Hong University in Dong Nai Province offers full remission of ttuition fees to students with 22 percent marks in the entrance examination
Students from low income families with 22 marks in the entrance examination and students who have shown a good performance in previous academic years will also be covered by the scheme.
Students from low income families with high marks in the entrance examination will be totally exempt from tuition fee and provided with VND100 million ($4,800) annually if they continue to show good performance.
In addition, freshmen and sophomores with 7 marks higher than the ceiling level will receive VND3-7 million. VND2 billion ($95,877) will be allocated to every student showing good performance during the academic year.
Tan Tao University in the Mekong delta province of Long An has allocated 500 full scholarships for students with high marks in the entrance examination. Scholarship includes tuition fee, dormitory rent fee, meals and healthcare. In the meantime, other students will be eligible for loans with zero interest rate, which they will return after five years after graduation.
Duy Tan University in the central city of Da Nang has allocated 800 scholarships worth VND2 billion ($100,000). In particular, the first 150 students registering into faculties with few enrollments such as Faculty of Literature, Linguistics and Journalism, Faculty of International Relations and Faculty of Tourism Culture will receive 50 per cent tuition fee for four years.
 
Students with 22 marks in the entrance examination will receive full remission of their tuition fees in Lac Hong University in the southern province of Dong Nai.
 
The International Poly-Technique in Ho Chi Minh City is offering many attractive scholarships to students who enrolled in the international coordination learning program. For instance, two students with the highest marks will be given VND33,600,000 ($1,610) per semester; students with 27 or 28 marks will be exempt 50 per cent tuition fee.