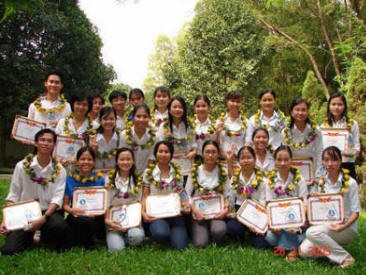 Students of the Faculty of Economics in a social activity
Deputy Prime Minister Pham Gia Khiem has recently given his approval to a plan to establish the University of Information Technology as a member of Viet Nam National University-Ho Chi Minh City (VNU-HCM).
He also authorized the Ministry of Education and Training to hold research and seek contributive comments from other related ministries in a bid to successfully complete the feasibility study.
VNU-HCM is currently comprised of four member universities: University of Technology; University of Natural Sciences; University of Social Sciences and Humanities; an International University, not mention to its Faculty of Economics and Research Institute for Environment and Natural Resources.
Presently, it offers 120 academic programs for bachelor training, 83 for master and 82 for doctorate degrees.