The government will spend VND860 billion (US$52 million) from now until 2015 to significantly improve the quality of higher education in the country.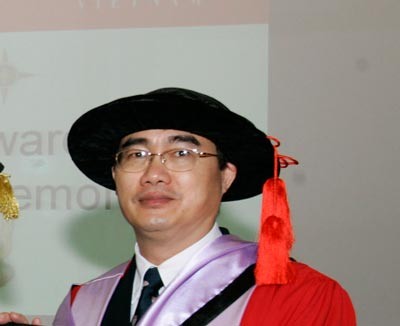 Deputy Prime Minister Nguyen Thien Nhan approves the project to improve tertiary education in the country (Photo: Bao Thien)
The project, which has received approval from Deputy PM Nguyen Thien Nhan, targets the establishment of at least 30 advanced graduate programs nationwide by 2015.
Some of the main project aims are: making select universities and departments to rise up to regional and international standards; enhancing training quality; expanding renovated programs in Vietnamese tertiary education; and taking several Vietnamese universities to the 200 top universities in the world.
The project will benefit around 4,000 under-graduates, 600 post graduates, both masters and doctoral degree holders. Around 1,000 university lecturers will receive international training from the project. Around 20 laboratories and 15 electronic libraries will be well-equipped to regional and international standards for the program.