A project on cooperation in higher education between Vietnam and the European Union was launched at a ceremony in Hanoi on December 7.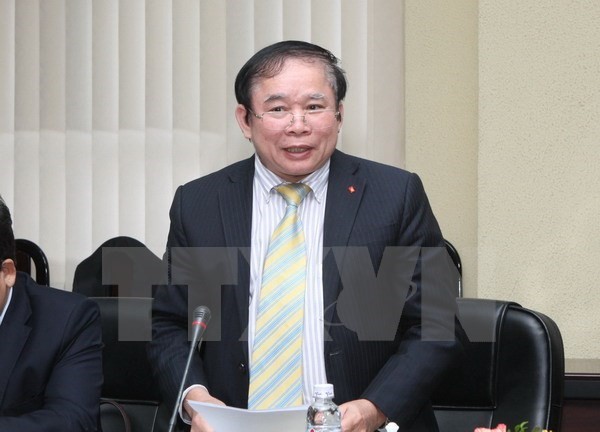 Deputy Minister of Education and Training Bui Van Ga speaks at the ceremony (Source: VNA)
Addressing the event, Deputy Minister of Education and Training Bui Van Ga highlighted the significance of the project, stressing that Vietnam wants to learn from and receive support from countries with advanced education systems.
Vietnam is working to renovate education and training, towards improving the quality of human resources and labour productivity in the context of international integration, he said.
A part of the "European Region Action Scheme for the Mobility of University Students" (ERASMUS) programme, the project worth 1.5 million EUR (over 1.6 million USD) is hoped to better higher education and post-graduate training in Vietnam to meet increasing demand for high-quality personnel.
It also aims to provide students with advice and career orientations, towards minimising unemployment, while helping improve the competitiveness and quality of Vietnamese universities.
Beneficiaries, including the Institute of Labour Science and Social Affairs and Vietnamese universities namely National Economics University, Hanoi University of Industry, Hue University,  Ho Chi Minh City University of Technology, and Ho Chi Minh City University of Technology and Education, will work together to build a career centre.
The Vietnamese Government is implementing a project to improve labour productivity with the aim of achieving greater growth.
The Prime Minister has issued a national education qualifications framework compatible with the ASEAN Qualifications Reference Framework, laying a foundation for higher education institutions to build appropriate training programmes, helping graduates find jobs.