The EF Education First Company ranks Vietnam as 25th out of 60 countries in English proficiency in 2013.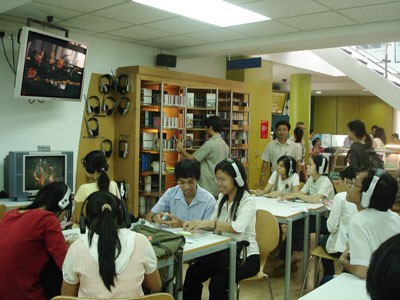 Students learn English in British Council in Vietnam ( Photo: Cat Tuong)
The global language training company released its English Proficiency Index in a press conference on January 18 in Hanoi. 
The study positions countries by the average level of English skills among adults.  Vietnam was ranked 28th in 2012.

The ranking has been most impressive and shows much progress for a Southeast Asian country, said EF Education First Director in Vietnam Minh Tran. 
European countries normally rank as most fluent.

About 750,000 Vietnamese people participated in the survey.
The company started conducting the survey in 2007 and surveys over 5 million people from 60 countries non-English speaking countries annually.