Out of 129 countries, Vietnam ranks 79th in terms of education development index according to an announcement of the United Nations Educational, Scientific and Cultural Organization (UNESCO) and Vietnamese Ministry of Education and Training at the 2008 Education for All (EFA) Global Monitoring Report.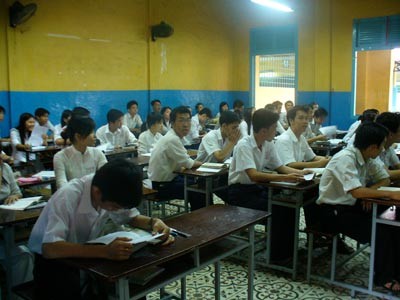 Vietnam must try its best to reduce the number of students who quit schools (Photo:U.Phuong)
However, the country is encountering increasing dropout rates.

Countries in Southeast Asia are facing the challenge of the same issue.

Speaking at the meeting to announce the education development index, Deputy Education Minister Nguyen Vinh Hien said that the government will spend more on education development and improvement at distant and poor districts as well as mountainous areas and border regions.
In addition, more educational institutes will be set up so that more can excercise their rights to education.