Samples of this year's H5N1 virus have proved to be different to that of 2004 but the same as in 2005.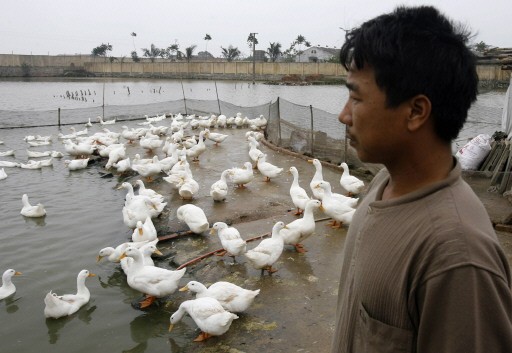 Breeders in Ha Tay Province still let their poultry stock roam
The samples testing the gene code taken from Vietnamese bird flu patients were recently received back from the US Center for Disease Control and Prevention (CDC), Dr. Nguyen Tran Hien, Director of the National Institute of Hygiene and Epidemiology stated during a meeting of the National Steering Board of Bird Flu Control and Prevention.
Dr. Hien said that the test results from the CDC were the same as the results he had found when carrying out the tests here in Viet Nam.
His institute will work together with the CDC to decode the H5N1 virus gene and keep track of its transformation.
Deputy health minister Trinh Quan Huan further said that doctors must keep a close eye on H5N1 patients this year, they must be wary of human-to-human transmission.
This year, since early May, bird flu has hit 18 cities and provinces nationwide. There have been five human bird flu cases, in which two patients died and three fully recovered.
A 19-year-old H5N1 patient Ha Van Nguyen from the northern mountainous province of Thai Nguyen, yesterday went home from the Ha Noi-based National Institute for Tropical Medicine and Infectious Diseases after 39 days of treatment.