A women undergo regular hemodialysis for seven years gave birth safely several days ago.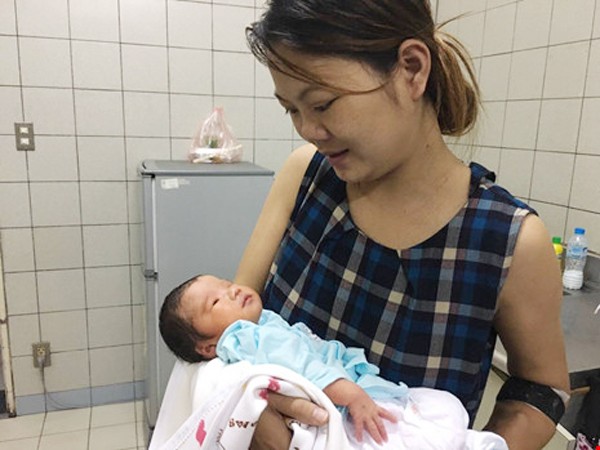 The mother and the baby (Photo: SGGP)
30 year old Nguyen Thi Mo from the Northern Province of Thai Binh with renal disease for seven years came to Bach Mai Hospital in Hanoi for consultation when she got pregnant, said Dr. Nguyen Huu Dung, head of the hospital's Hemodialysis Ward.
A meeting was convened which doctors discussed the case carefully and then the woman was hospitalized under doctors' observation. When her pregnancy is 33 weeks, doctors performed a C section to take out the baby.
The mother and her baby were discharged.
A study carried out by a European center during past ten years in Belgium, Denmark, France and British showed that only 52 percent of neonates of 23 women who got pregnant while undergoing hemodialysis have chance to survive during the pregnancy.
Patient Nguyen Thi Mo is the third case who gives birth safely while undergoing hemodialysis in Bach Mai hospital.
Pregnancy in women with chronic renal insufficiency possesses much higher maternal and fetal morbidity and mortality when compared to women with normal renal function