Tens of workers in the central province of Nghe An were hospitalized because of food poisoning.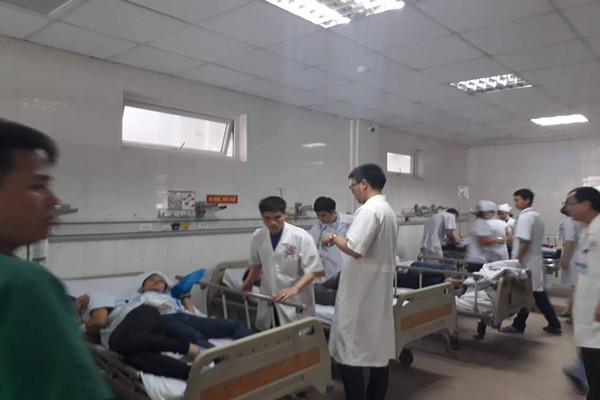 Workers are hospitalized because of food poisoning (Photo: SGGP)
The hospital 115 in Nghe An Province yesterday said that some of hospitalized workers were discharged as their health is stable.

Workers of BSE Electronic Company in the Cam Tien Industrial Park in Nghi Loc District experienced dizzy, pan in belly and vomiting after the lunch. Some of them fainted. 44 workers were rushed to the hospital for emergency treatment.

After the incident, the department of Food Safety has taken food samples for testing.

The lunch was catered by Brothers Vietnam Company.