Another newborn child died on May 25 after receiving a routine Hep B vaccination, the Department of Health in the Northern Province of Ha Tay reported the case to the National Epidemiology Institute.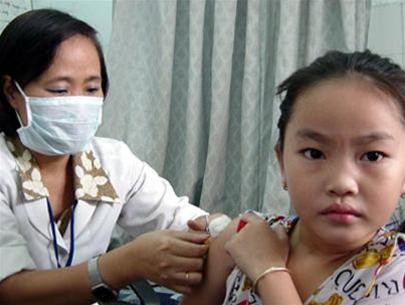 Medical workers should monitor children that have received the vaccine to detect harmful side effect
According to a preliminary investigation, the four-month old infant had been in perfect health but died after being inoculated with a vaccine produced in Viet Nam to immunize children against diphtheria, whooping cough, tetanus, polio and Hepatitis.

A second child, four days old, got a high fever after being vaccinated but was in stable condition after being taken to the Central Pediatrics Hospital.

Both children were from the Trung Hoa Commune.

Doctors concluded that storage conditions and injection procedures conformed to safety standards. Further investigations will be carried out into the child's health prior to injection.

After receiving approval from the victim's family, forensic experts performed an autopsy to determine the cause of death.

On the same day, some 40 infants received a dose of the same vaccine. Prior to this most recent fatality, some 9 million doses of the drug have been administered without incident.