The website of the Chinese National Health and Family Planning Commission reported that two people have died from Avian Flu, which has alerted the National Steering Committee for Avian Flu Prevention and Control in Vietnam.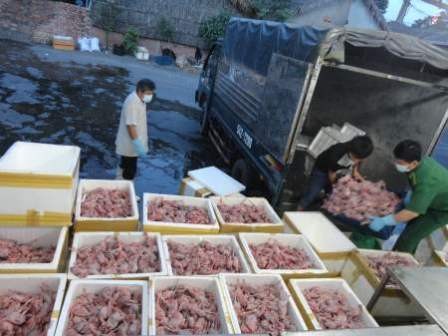 Chinese smuggled poultry flooded in northern border provinces
China's health watchdog said that seven cases have been detected in Shanghai and in the eastern province of Anhui. All the victims seemed to be suffering from fever and cough initially and later developed severe pneumonia and respiratory problems.
Fearing that the new Avian Flu virus strain could possibly be transmitted via smuggled poultry into Vietnam, the Departments of Market Management in northern border provinces of Lang Son, Bac Kan and Cao Bang have tightened control of illegally transported water fowl.
Pham Van Dong, head of the Department of Animal Health under the Ministry of Agriculture and Rural Development said it is a concern as no vaccine is as yet available for this newly detected virus while smuggling of poultry continues unabated.
Cao Duc Phat, minister of Agriculture and Rural Development, has sent an urgent dispatch to chairpersons of municipal and provincial people's committees asking for enhanced supervision on transport of poultry at northern border crossings.