The Bach Mai Hospital in Hanoi hosted a ceremony on July 24 to celebrate receiving the International Organization for Standardization (ISO) accreditation for its microbiology laboratory with financial and technical support from the U.S. government.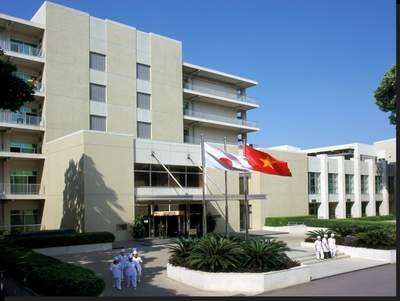 Bach Mai Hospital
ISO accreditation creates an environment that allows laboratories to operate by international standards, improve efficiency, ensure reliable test results, and enhance overall healthcare for patients.
Accreditation of laboratories to an international standard has played an important role in improving national healthcare systems worldwide.
Bach Mai Hospital is one of Vietnam's largest, and one of six medical facilities in the country that the U.S. Center for Disease Control and Prevention (CDC), with funding from the President's Plan for AIDS Relief (PEPFAR), is working with the government of Vietnam and the NGO Family Health International (FHI 360) to upgrade to ISO standards. 
After 18 months of implementation, five of the six laboratories, including Bach Mai Hospital, have successfully received ISO certification, which is issued by the ISO Bureau of Accreditation at the Ministry of Science and Technology in Vietnam.
Dr. Doan Mai Phuong, director of Bach Mai Hospital's Microbiology Department, hoped that more labs would receive ISO accreditation, as doctors can then improve the quality of care and treatment nationwide. 
On August 6, Ho Chi Minh City will host another ceremony to recognize Pham Ngoc Thach Hospital and the Preventive Medicine Center in Vietnam, to be the first two hospitals to attain ISO accreditation as part of the PEPFAR/CDC initiative.  
Through PEPFAR and CDC, the United States has been a leading bilateral donor for improvement of laboratory standards in Vietnam, committing more than $7.5 million over the past three years. 
Since 1995, roughly 75 percent of all U.S. development assistance to Vietnam has been aimed at promoting health welfare through better healthcare facilities.