Bedbugs are not known to carry diseases to people or animals, but many people develop an itchy swelling and rashes when bitten, said an official on August 23 after coming to a hotel in Hanoi for checking.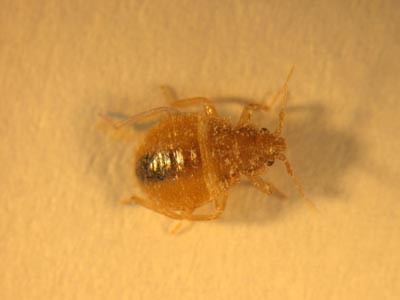 Bedbugs don't carry disease to human and animals but can cause itching swelling and rashes

Dr. Nguyen Ngoc San of the Institute of Army Anti-Pandemic Hygiene however said the blood-sucking insects are likely to carry agents causing fatal diseases like bubonic plague and hepatitis B.
The hotel informed the institute of a strange bedbugs which was discovered there. After checking the insect, Dr. San said the bedbugs are making a comeback in the capital city of Hanoi as they were detected ten years ago in residential blocks in Hanoi.
Thought to have been virtually eliminated a decade ago, bedbugs have re-emerged in the hotel after a foreign guest stayed there three days. The bedbugs were apparently transferred from his luggage to all rooms in the hotel.
Bedbugs live in the seams of mattresses, sofas and sheets, emerging to feed on their victims in five to ten minute at nights.
Mr. San concerned that there are few chemicals approved for use on mattresses that are effective at killing bedbug eggs. Experts used insecticide like Fendona, Icon, Permethrin but eggs are still alive.