The Center of Preventive Medicine  in the Mekong delta province of Ben Tre has said mumps and chicken pox are spreading in schools.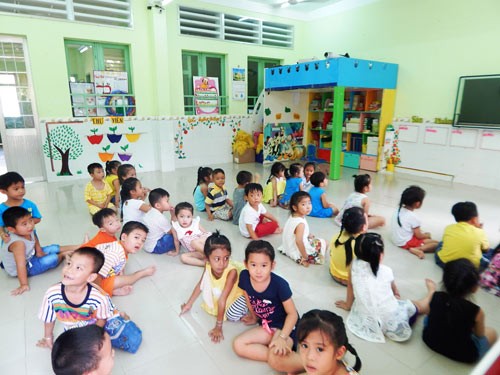 More kids infect with mumps and chicken pox in Ben Tre Province (Photo: SGGP)
As per the initial figure, the province had 126 cases of mumps in first three months, an increase of 64 cases compared to same period last year and 96 cases of chicken pox, a soar of 28 people compared same period last year. Of the people with mumps and chicken pox, 85 and 50 students have mumps and chicken pox respectively.
At present primary and junior high schools in the province's districts Mo Cay Nam, Giong Trom, Thanh Phu, Binh Dai, and Cho Lach have many students with the two diseases.
Accordingly, the Department of Education and Training asked its sub-departments and school to increase prevention information of the diseases to students and parents. Schools should enhance monitoring and isolate infected students and inform the nearby medical clinics.
The center said that the two diseases can spread through direct contact with respiratory secretions or saliva or through fomites. Accordingly, patients should be isolated to curb spreading.  Medical workers arrived in localities and schools to help preventing; parents are advised to take their children to infirmaries for vaccination.