Supermarket chain Big C has become the first retailer in Vietnam to put on hold all sales of products from Germany suspected of containing dioxin.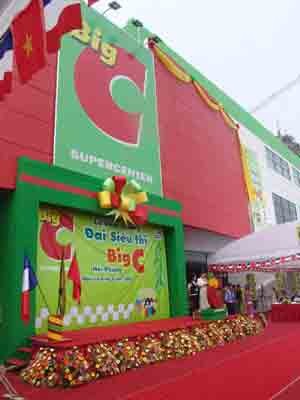 A file photo of a Big C supermarket in Vietnam
According to local media reports, even though no import product from Germany has as yet been found to contain dioxin, the supermarket chain plans to ensure food security and has therefore exercised precaution in banning the sale of German eggs and meat products.
Many animal products imported from Germany, such as cold meat and bacon are already selling in most supermarkets in Ho Chi Minh City.
Le Thai Hoa, head of the HCMC Health Department's Food Hygiene and Safety Division claimed that his department had processed some samples of animal products imported from Germany. He said that his department would destroy any products found violating food hygiene and safety regulations.
The German Ministry of Agriculture has already taken precautionary methods by closing more than 4,700 family run farms which were found to be polluted with dioxin. These farms have been quarantined and are not allowed to engage in any production activities.