According to an official with the Department of Animal Health, an outbreak of bird flu has been discovered in the Central Province of Nghe An.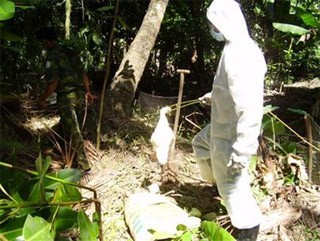 Vet sterilizes infected area
The disease struck a large number of ducks in the Dien Chau district with 246 already-dead ducks testing positive. All of the ducks were 40 days old and unvaccinated.
Veterinarians have culled all poultry in the infected area and carried out sterilization procedures. Local authorities are keeping the area under close surveillance and the affected commune has also been quarantined and disinfected.
No outbreaks of bird flu have occurred in the province since 2005.