After two weeks of treatment at the Tropical Disease Hospital in Ho Chi Minh City, the first bird flu patient this year was released from the hospital on March 5, having fully recovered.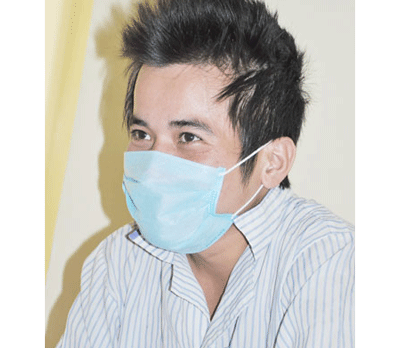 Patient Truong Phu Son
Truong Phu Son, 22, from the northern province of Thanh Hoa, and current resident of Binh Duong Province, was discharged from hospital soon after doctors were satisfied that he had recovered from bird flu infection.
Dr. Nguyen Thanh Truong, head of the Infectious Disease Centre at the hospital, said the patient had been tested three times and had showed negative for H5N1 bird flu virus. The patient can now eat, walk and talk to other people in a normal and healthy way.
According to the Department of Animal Health, bird flu has re-occurred in nine provinces in the country, namely, the northern provinces of Hai Duong, Thai Nguyen, Bac Ninh, Thanh Hoa, Nam Dinh and Quang Ninh; and the central provinces of Ha Tinh, Quang Nam and Quang Tri.
On the same day, the Department of Animal Health in the Mekong delta province of Soc Trang said it has just destroyed 39 pigs in Thach Tuong Commune in Long Phu District, because of Porcine Reproductive and Respiratory Syndrome Virus or blue ear disease.
The Ministry of Agriculture and Rural Development has sent a dispatch to the Prime Minister, proposing to send necessary chemical disinfectants to seven provinces, including the Mekong delta province of Ben Tre with 30 tonnes; Tra Vinh with 40 tonnes; Soc Trang with 10,000 litres; the central province of Quang Binh with 20 tonnes; and the northern provinces of Bac Ninh, Thanh Hoa  and Ha Nam with 10,000 litres, 5,000 litres and 100,000 dozes of vaccines respectively.