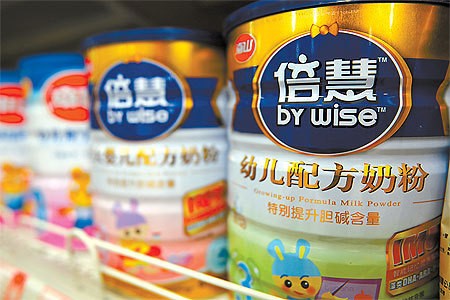 Nanshan milk traced to contain strong carcinogens
After suspicions that milk products manufactured by the Shaya Company in China may be carcinogenic, the Food Administration of Vietnam on July 27 was quick to confirm that this product has not yet been certified in the country.
The department also warned that in recent inspections by the National Food Quality Supervision and Inspection Center of China, five batches of this milk product were tested and found to contain high levels of aflatoxin M1, a cancer causing substance.
According to a preliminary investigation by the above departments, the reason why the five batches showed high levels of aflatoxin M1 was because the cows that provided the milk had apparently eaten mouldy feed.
Aflatoxin M1, a strain of fungi found in cereal and soybean has been classified by the World Health Organization as a Group 1 carcinogen substance. Aflatoxins are toxic metabolites produced by certain types of fungi living on and in food and feed.