The Vietnam National Administration of Tourism (VNAT) and the Ministry of Health has granted five-star certification to the Vu Anh International General Hospital in Ho Chi Minh City.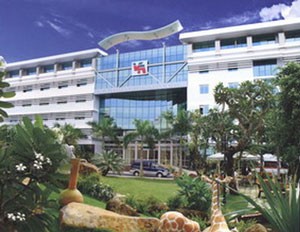 Vu Anh International General Hospital
It is the first time that a healthcare institution has been given this accreditation.
The hospital, well-equipped with modern medical facilities, offers high-quality service to its patients. It has 200 beds at prices from about VND1 million to VND2 million for one night.
Covering an area of more than 10,000 square meters in Go Vap District, the hospital has been in operation for more than a year.
The hospital's management board expects it will meet the growing demand for high quality healthcare services, and help ease the overload in domestic hospitals.