According to the latest report brought out by the Ministry of Health, the outbreak and recurrence of new epidemics in Vietnam is the result of climate change and abnormal weather conditions.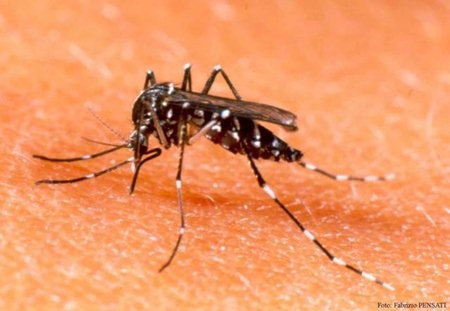 Dengue fever transmitted by mosquitoes more complicated.
Dr. Nguyen Van Kinh, director of the National Hospital for Tropical Diseases said that new epidemics have occurred and some diseases have reappeared in the country, causing more complications and further risk of outbreak of diseases such as SARS, typhus, viral fever, chickenpox, dengue, HIV/AIDS, pig bacterium or streptococcus suis and hand-foot-mouth.
He said that elements causing epidemics to reoccur and spread were closely attributed to climate change, environmental pollution, change in strains of virus, increasing population and changing lifestyles.
During the past few years, epidemics in diseases such as influenza, diarrhoea, dengue, mumps, chickenpox and malaria were on the rise in the country, particularly in children.
Specifically, there have been nearly 43,000 cases of hand-foot-mouth infection, 98 of which have succumbed to the disease since the beginning of this year. In addition, 29,000 cases of malaria have been reported with 28 fatalities.
Since early this year, typhus epidemic has broken out in major cities like Hanoi and later in Hoa Binh, Nam Dinh and Ha Tinh. The outbreak peaked in March this year with 50-100 cases being reported per day.
Weather and fluctuating climatic changes have provided conducive environmental conditions for infectious viruses to spread, often uncontrollably, leading to a rapid development of a pandemic outbreak, said an official from the Ministry of Health.