Both children and adults suffering from dengue hemorrhagic fever have experienced complications nationwide in Vietnam because of the impacts of on going weather phenomenon El Nino, announced Health Ministry's Department of Preventive Health on November 20.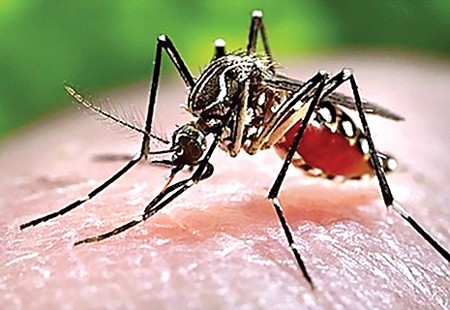 Dengue fever outbreaks in Vietnam at the beginning of the year. (Photo:SGGP)

In November, the dengue fever outbreak sickened 52,000 people over 54 provinces and cities, 32 of whom died.
The disease is going to continue spreading across Vietnam; and according to the weather experts, this year's El Nino has become stronger than the previous years.
Because Vietnam, Laos, Cambodia, the Philippines and Malaysia were located in the most effective zone of the weather phenomenon. Five countries are forecast to be impacted most by the hot weather from now until December, reported the United States Center of the National Oceanic and Atmospheric Administration.
El Nino is defined by prolonged warming in the Pacific Ocean sea surface which is one of reasons causing dengue hemorrhagic fever in many affected countries.
Head of the Health Ministry's Preventive Medicine Department Tran Dac Phu said: "Currently, the dengue fever situation still has been complicated. The number of dengue patients has increased rapidly compared to last year. Therefore, local health centers needed to work together with people and advise local residents to eradicate mosquitoes around their homes, sleep in anti-mosquito nets and send quickly affected persons to the hospitals".