Because the development of some dangerous disease in distant regions is complicated, the Ministry of Health yesterday sent its urgent dispatch to people's committees in the cities and provinces asking to increase prevention and vaccination against these diseases.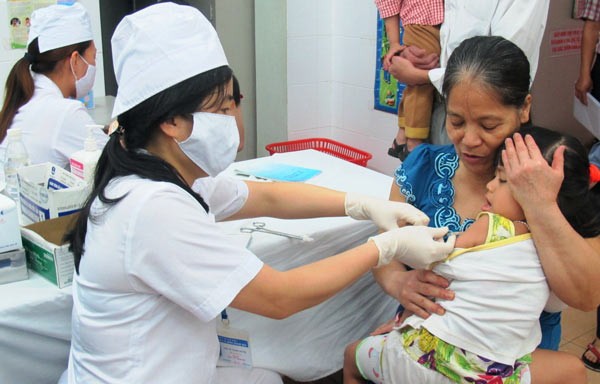 The Ministry of Health orders to vaccinate all people in disadvantaged regions to curb spreading of contagious disease (Photo: SGGP)
The Ministry clearly stated that for years, vaccination has gained achievement such as elimination of polio since 2000 and tetanus amongst newly born babies in 2005, a reduction in the number of people with contagious diseases.
However, there have been outbreaks of diphtheria, whooping cough, measles and Japan encephalitis in disadvantaged districts and areas where ethnic minority people live because medical workers have left out people in these regions.

Accordingly, to increase prevention measures against these diseases by vaccination in the country's Expanded Immunization Program, the Ministry urged municipal and provincial administration check all people and inform those who have not injected vaccine on schedule..
Medical workers must immunize those who canceled vaccination to ensure the rate of vaccination is 90 percent in communes.

Furthermore, the Ministry ordered district administration to early discover infection to curb spreading especially for above-mentioned diseases.