Vaccine prices have risen due to increased costs of imported material for vaccine production and costs to comply with the GMP (Good Manufacturing Practice), explained Dr. Nguyen Thu Van, director of Vaccine and Bio-Technology Products Co. No. 1, on March 29.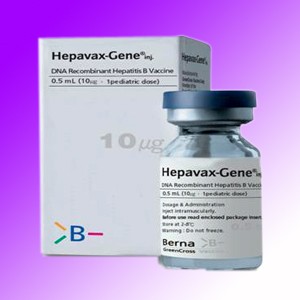 A hepatitis B vaccine sold in HCMC. Vaccine makers have increased prices, blaming it on higher input costs and spending on quality control
The explanation was given as fresh public concern mounts over an increase in some vaccine prices.
Producers have spent hundreds of billions of dong to upgrade assembly lines to meet increased legal standards.
The increase of vaccine prices should have been seen in the beginning of 2009 but were maintained as some distributors stockpiled products. 
Dr. Van said that her company is now selling four vaccines, Hepatitis A and B, Japanese encephalitis and measles, at higher prices, up by 10-20 percent.
The company had submitted its price increase proposal for the Ministry of Health's approval.
This is the only hike in the year and is only subject to vaccines given outside of the Government's National Expanded Program on Immunization.
As imported vaccines became 5-10 percent more expensive in HCM City, an inspection team from the Drug Administration was called to investigate.
The inspectors gave the green light to two importers of 26 vaccines to officially increase prices by up to 6.32 percent.
Related article:
Vaccines become 5-10% more expensive in city