Vietnam's domestic dairy producer do not use material of New Zealand Fonterra that is being suspected of toxic substances, said the Vietnam Food Administration (VFA) on August 6.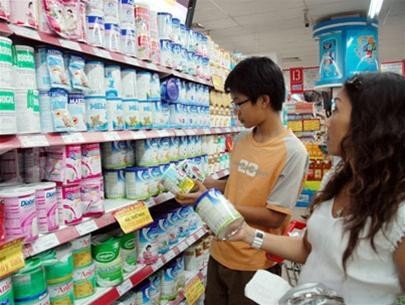 Consumers concern that home firms use material of New Zealand Fonterra for manufacturing milk products
In response to concerns that Fonterra dairy material contaminated with Clostridium Botulinum could be used by local manufacturers, VFA said home enterprises do not import Fonterra dairy material for manufacturing milk products any more.
Concerning the recall of Fonterra Similac Gain Plus Eye-Q products, Abbott representative agency said by August 6 the total recalled containers of Clostridium Botulinum contaminated Similac Gain Plus Eye-Q were 11,600 out of 2,927 containers released in the market so far.
Distributor Danone Dumex in Vietnam has recalled brands of baby milk formula Dumex Gold Step 2 for infants from six months of age following a contamination scare reported by Fonterra--the world's largest diary exporter.
As Danone Dumex uses dairy material of Fonterra, it was asked to take off the product from the shelves.
Related articles:
Parents worried over toxic milk products in Vietnam
Vietnam recalls toxic milk formula across country