Along with announcing Zika virus epidemic in An Binh Ward in Bien Hoa Town, the People's Committee in the southern province of Dong Nai yesterday convened an urgent meeting upon the virus prevention.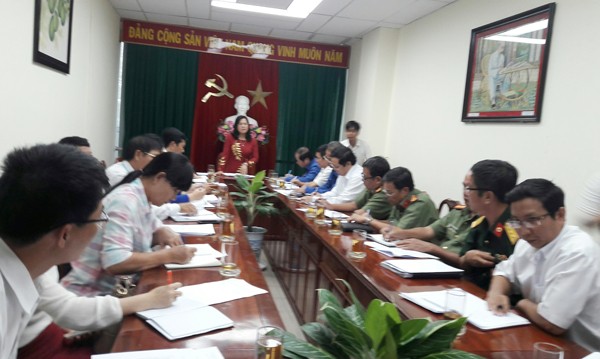 At the meeting (Photo: SGGP)
In the meeting, Director of the Department of Health in Dong Nai Province Dr. Huynh Minh Hoan said that a pregnant woman in An Binh Ward was positive for the virus, the first case of the disease in the province.

As per initial information, the pregnant woman experienced rash in her body on November 27; so she came to a private hospital in Dong Nai Province for examination and was diagnosed with fever caused by virus.

On November 30, she was taken to Tropical Disease Hospital in Ho Chi Minh City where doctor took her blood samples for tests. Test result showed that she was positive for Zika virus. Now she is stable. Before, on November 17, her husband arrived in Cat lai Harbor in Ho Chi Minh City's District 12 for duty and November 23 he had rash and fatigue yet took medicine for his choice. Later his symptoms disappeared on November 26.

After the news of the case was released, medical sector in the Ward carried out an investigation around the neighborhood yet nobody was detected to have the disease. Local administrators encouraged inhabitants to kill mosquito and its larva and the health sector has planned to spray chemicals on December 4 and December 11..

Dr. Nguyen Thi Hong Ha working in medical center in An Binh Ward said the center and relevant agencies called local people for cleaning environment in households as well as sent information to residential blocks and schools in the ward to raise people's awareness of the disease

Deputy Chairwoman Nguyen Hoa Hiep urged the health sector to early curb the disease to prevent new outbreak.
Related article:
First case of Zika in pregnant woman in Dong Nai Province