Pharmaceutical market was stable in October, reported by the Drug Administration Department on November 11.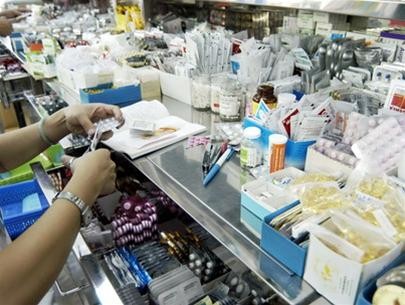 Some pharmaceutical companies propose to increase drug prices (Photo:TTO)
Dr. Truong Quoc Cuong, who heads the Drug Administration Department, affirmed that the pharmaceutical market is stable yet some companies may raise drug prices.

An inspection team from the ministry is considering 93 pharmaceutical companies' proposal to increase prices of 1,223 imported medicinal products.
Of them, 247 have been given the go-ahead to raise prices.

A recent survey of the pharmaceutical market in Ha Noi, Da Nang and Ho Chi Minh City shows that 3,000 domestically-made and 2,600 imported drugs have soared in prices.