The equitization of state-owned hospitals is seen as a hot issue by those involved in the sector due to the potential social implications.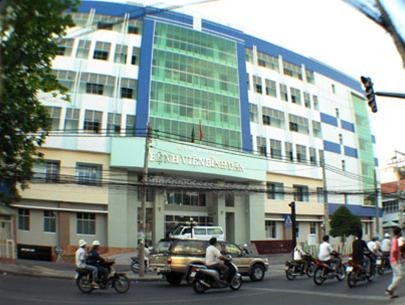 Binh Dan Hospital in HCMC is the first state-owned hospital chosen for a pilot equitization project by the Government
The Health Ministry held a national conference yesterday in Ho Chi Minh City in an attempt to find the best way to move forward with the process.

The Prime Minister has just allowed HCMC to submit plans for a pilot project that would see the equitization of the Binh Dan hospital.

Permission from the Government just to develop the plan was three years in the coming, illustrating the degree of caution the Government is exercising in dealing with the matter.

Furthermore, and even when the proposal is submitted to the Government, it is unclear whether it will be approved or not.

The viewpoint of the Government and management agencies is that the equitization of state-owned hospitals has to be conducted prudently and firmly.

The Health Ministry is looking at the state-owned hospital system to determine which hospitals should be equitized and freed from State management.

Some authorities said that unqualified hospitals should be equitized, but key facilities should not.

Dr. Duong Huy Lieu, Director of the Health Ministry's Planning and Finance Department, said the country's health insurance system is still weak, financial support for the poor is limited and a serviceable financial system has yet to be developed, so extreme caution should be used when designating hospitals for equitization, otherwise they may not be able to pursue their intended purpose.

Health care is a social welfare system, meaning that those who benefit from it are members of the public - not investors, he added.