The Mekong delta province of Kien Giang is always complaining of shortage of investments to improve facilities in hospitals, however, many of its district medical institutes waste tens of billions of dong to order medical equipment that it rarely or never uses.
The General Hospital in An Minh District has 17 medical machines lying unused, including portable automated coagulation machines or coagulometers used to measure the ability of blood to clot; hydraulic operating tables; movable operating lights and ceiling operating lamps; costing more than VND3 billion (US$144,000).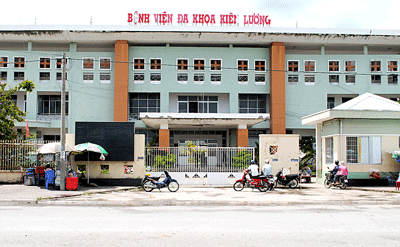 The departure of 11 doctors in the last two years has left a void in the General Hospital in Kien Luong District (Photo: SGGP)
The situation is the same in other hospitals in Districts Kien Luong, Vinh Thuan, U Minh Thuong, Phu Quoc, and Giang Thanh.
As all this expensive medical equipment lies unused, it downgrades and rusts and slowly becomes junk.
The reason hospitals cannot put these equipments to use is because these facilities are unsuitable for the demands in the hospital. As one director of a hospital said the Department of Health should have at least seen the requirement of a hospital before purchasing such expensive machinery.
Besides, hospitals also lack trained personnel to operate them and therefore hospitals have no choice but to stock all the machinery.
For instance, though the General Hospital in Vinh Thuan District is equipped with laparoscopic surgical kits, they cannot be put to use because the Department of Health failed to supply the necessary screens for them.
In addition, a severe shortage of medical personnel is causing a constant inconvenience for hospitals in the Mekong delta province. In the last two years, 11 doctors have resigned from the General Hospital in Kien Luong District, resulting in acute shortage of trained medical staff.
The hospital's director, Do Huu Tri, said that some of those who have left were trained to use the equipment but after their departure there is a void and no one else is trained sufficiently.
The present difficulty of the hospital is that it currently has 15 doctors while it really needs 30; thus several patients cannot be treated and have to be turned away.