Dr. Nguyen Trung Kien, head of the Hanoi-based Bach Mai's Poison Center, said that the center admitted three people of a family who suffered life-threatening injuries after eating poisonous mushrooms, yesterday.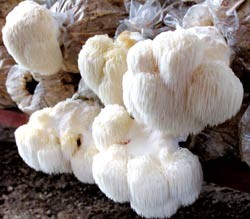 Illustrative photo
The patients are 52 year old woman, 58 year old man and 30 year old man in Chi Lang Commune in the northern province of Lang Son.

As per the patients, on March 20, the youngest man picked mushrooms in the nearby jungle to cook for meal. After eating, the three people experienced pain in belly, diarrhea and vomiting.
The local medical clinic transferred them to Bach Mai's Poison Center as they were in critical condition.

Test results showed that they all suffered kidney, liver failure.

They were intensively treated by a method combining hemodialysis and hemoperfusion, the woman has recovered while her husband and son are still in critical condition.