A join stock company with its headquarter in Binh Tan District in Ho Chi Minh City opened a factory to process Caterpillar Fungus and grow lingzhi mushroom with spore.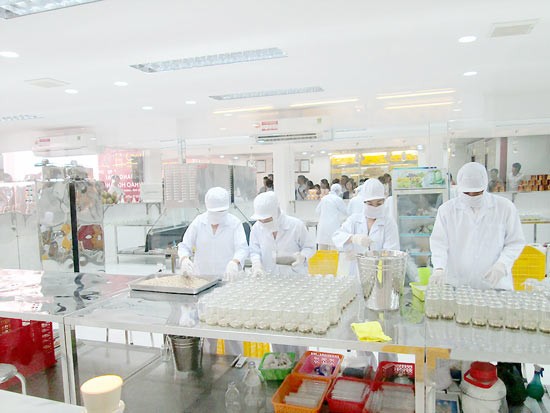 (Photo: SGGP)
The factory is the first of its kind in Vietnam. As planned, the company will grow and distribute Caterpillar Fungus to hospitals and people. The company has invested in modern assembly chain for food safety and massive production to meet the demand of high quantities.

The company has grown the fungus since 2014 and its fungus was harvested in May, 2015. Through test, the fungus's properties are as same as its counterparts in nature.
Dr. Trinh Khac Quang, director of Institute of Agriculture Science under the Ministry of Agriculture and Rural Development, said that after years of making research, scientists have succeeded in producing Caterpillar Fungus with same quality as the products made in South Korea and China.

However, Vietnamese product has cheaper price, adding that it will be provided to hospital for improving health condition of patients especially cancer patients.