Dr. Nguyen Thanh Liem, Director of the Central Pediatrics Hospital, said the first marrow and original cell transplant surgery on a 7-year-old patient with serious marrow failure will be conducted with assistance from Australian experts.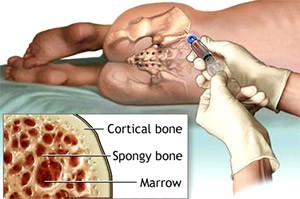 Marrow Extraction
The donor is the patient's sister, aged 13.
It is expected that the patient will produce bone marrow a few weeks after the operation.
The hospital is preparing facilities for the operation.
Two squads of doctors and technicians of the hospital had been sent to Australia and Korea to study marrow transplant.

The surgery will also be free of charge.