Talking with reporters on Wednesday, Deputy Health Minister Cao Minh Quang said that any foods found to contain a known carcinogenic colorant called Sudan will be destroyed.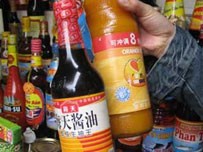 Some kinds of Chinese-made chillies may contain Sudan
The Vietnamese Health Ministry has also banned the use of Sudan in cosmetics since it is thought that it can damage human DNA.
Nguyen Viet Cuong, Chief Inspector of Ha Noi's Health Department, said a chili sample suspected of containing the harmful substance was taken at a food company in Thanh Tri District for testing at the Preventive Health Center; however, lab results are not yet available. More inspections are scheduled for the coming weeks.
Ho Lai Dung, Chief Inspector of the Central Da Nang City Health Department, said a mass inspection will be launched on Thursday of cosmetics products sold in markets and beauty parlors.
Any products found to contain Sudan will also be confiscated and destroyed.