Cao Minh Quang, head of the Viet Nam Drug Administration (VDA), said the government will give foreign investors in the pharmaceuticals and medical fields preferential treatment with special tax breaks of ten, fifteen and twenty percent.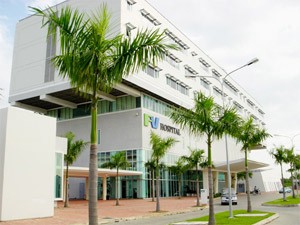 Foreign-invested FV Hospital gets preferential treatment from the Health Ministry
Quang confirmed that the Health Ministry has promised to create favorable business conditions for pharmaceutical companies; especially those producing drugs from Vietnamese herbs.
The Vietnamese Health Ministry held a meeting with foreign traders and businessmen from pharmaceutical companies in Viet Nam.

Health Minister Tran Thi Trung Chien called it a step taken in preparation for the Vietnamese pharmaceutical industry's entry into World Trade Organization era.
312 foreign medicine enterprises received operating licenses in Viet Nam this past September. Most of these come originally from Korea, China, India, and Pakistan.
Viet Nam's drug imports have been valued at 710 million USD for 2006 which is a ten percent annual increase.

Though the relationship looks promising, foreign businesses have committed some violations by providing misleading information, using poor quality drugs, falsely advertising and hiking up prices.