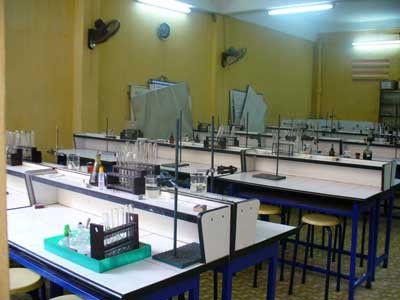 A laboratory at a high school Tran Khai Nguyen in district 5, Ho Chi Minh City. Schools must clean facilities before the new school year (Photo; U. Phuong)
Deputy Prime Minister and Education Minister Nguyen Thien Nhan said on July 3 that a steering board would be established to oversee medical affairs at schools.
It will help the national steering board on flu prevention implement emergency measures at educational facilities and speed up dissemination of health information.
The Hanoi Department of Education and Training has ordered schools to disinfect their facilities before the new school year begins in August.