In the midst of public discontent over new State-issued health insurance regulations, the Director of the Ho Chi Minh City Social Insurance Office Cao Van Sang has said he disapproves of poor patients having to pay for medical care. The underprivileged and those with chronic or incurable diseases simply cannot afford to pay treatment fees, he said.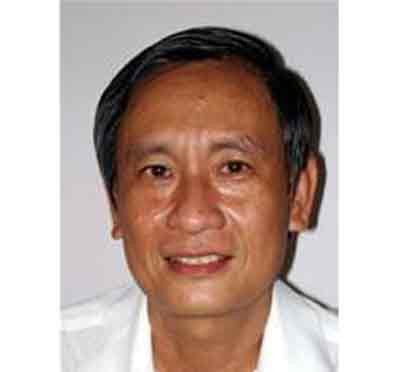 Cao Van Sang, director of the Ho Chi Minh City Insurance Company expresses his disapproval of insured patients co-pay treatment fee
Under the new regulations, which took effect January 1, disadvantaged patients are required to pay 5 percent of medical treatment charges; but for many who barely make ends meet, this is still too high, Mr. Sang said.
The Insurance Company director said HCMC has done a good job of implementing the new policies and that over four million new insurance cards have been issued.
Healthcare workers have complained, however, of ambiguity and difficulty in executing the new regulations.
For instance, the Health Insurance Department (under the Ministry of Health) said insurance cardholders could still use their old cards one last time, but must then replace them.
Many complained that this was not made clear before the new rules took effect and thus led to much confusion.
Mr. Sang said that in the past, the law stipulated that patients must pay a portion of treatment fees, but this was later abandoned. The new regulations have brought the fees back, but policymakers and the National Assembly ought to have rejected this, he said.
Parents are also now charged for a portion of their children's medical treatment, while insurance covers only up to around VND29.2 million (US$1,578). The cost of heart surgery for a child can run up to tens of millions of dong, however. Families that can't afford such surgery must ask for support from district governments.
Tong Thi Song Huong, head of the Health Insurance Department, said at a recent meeting of the Ministry of Health and the Vietnam Insurance Company that while many difficulties have arisen, medical staffs have done a good job of easing patients' concerns.
The conference, held in Hanoi on January 21, discussed the first 20 days of implementing the new insurance policies and what was left to be done.
During the meeting, Ms. Huong proposed using the charitable "Fund 139" to help poor patients who are unable to afford hospital fees.
Following Ms. Huong's proposal, the ministry will ask the government to allow the Fund 139 to assist the poor in covering treatment charges. Hospitals throughout the country will compile information on poor patients and submit a report to the ministry for consideration. The ministry has said it will change the law if necessary to help poor people afford healthcare.
Related article:
Frustration mounts over new health insurance policies
Kids, chronic patients suffer most with new health insurance