The General Hospital in the central province of Ha Tinh yesterday announced it has performed successfully abdominoperineal resection, formally known as the Miles operation, for rectal cancer.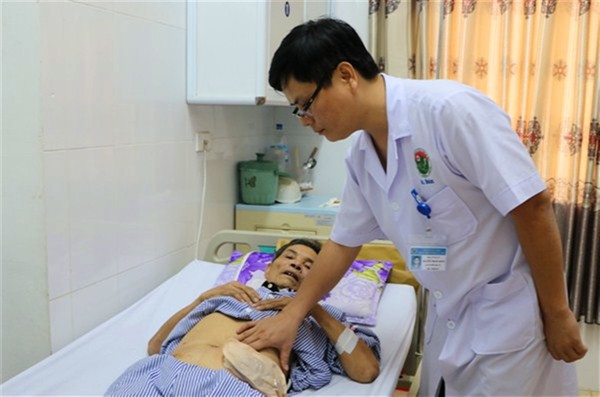 The patient recovers after teh operation (Photo: SGGP)
66 year old patient Dau Thuyet in Can Loc District suffered low rectal cancer. Four months ago, he moved his bowel with blood; lately, he had his bowel with more blood in addition to fatigue and weight loss; accordingly he was taken to the hospital where he underwent CT scan and endoscope.
Medical workers concluded that he has low rectal cancer. Doctors proposed to use the Miles operation.

The 3 hour operation got success. Two days after the surgery, the patient could eat slight food and recovered. It is scheduled that he will be discharged from the hospital after one week treatment. Later, he will undergo further treatment with chemical.
Dr. Nguyen Trong Doan who conducted the operation said that the Miles operation has some advantages such as less pain, quick recovery and less risk of infection.

The hospital now can conduct endoscope for stomach illness, rectal diseases and inguinal hernia.