The Ministry of Health is appraising a scheme by Central Maternity Hospital to look after pregnant women and newborn babies at home, and hopes to get it up and running before the year is out.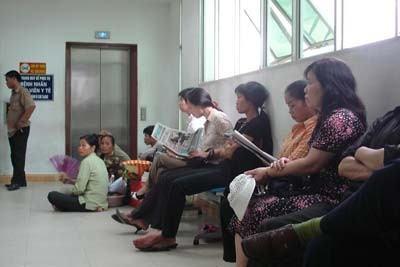 Patients' relatives wait for them in Central Maternity Hospital
Four or six nurses and doctors from the Hanoi hospital will visit patients' homes and do what medical people do with expectant and post-natal mums and their babies. The results of any tests will be sent to the patients after an hour or so.
 
At first, the service will be available in the built-up parts of Hanoi, though it could be extended to rural areas later on.
 
An increasing number of private nurses are treating people at home these days, mostly in the nation's larger cities, and the trends looks set to continue.