A highly contagious outbreak of a brain inflammatory disease spreading from the Ho Chi Minh City Tan Thuan export processing zone has placed on alert the Department of Preventive Medicine, which on Tuesday ordered its branch in HCMC to adopt immediate prevention measures.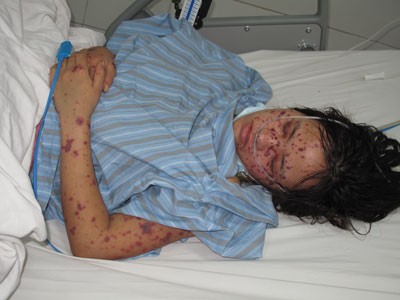 A female patient suffering from the brain inflammatory disease (Photo: Dan Tri))
The City health department has been asked to take immediate preventative measures to curb the disease and increase awareness of personal hygiene and tackle ways to maintain a cleaner environment.
The Department of Preventive Medicine has requested medical clinics in the city to keep a close watch on those who have been in contact with patients from the Tan Thuan export processing zone and other suspected cases.
Medical units should provide timely treatment and organize rooms to quarantine patients and suspected cases so as to reduce the number of fatalities as well as send regular reports to the Department of Preventive Medicine for further investigation.